Cable Car Caroling 2017 Is Sold Out!
Join The Waiting List Now!
You did it Institute on Aging family! CCC 2017 is officially SOLD-OUT! But fear not! There is still a chance to join the fun and sing with us on Sunday December 2, 2017 to alleviate senior loneliness during the holidays.
Cancellations do occur from time to time as we approach the caroling date. So we have created a priority waiting list for those still interested in joining us for this festive San Francisco tradition! As seats become available, they will be offered to guests in the order they joined the waiting list. You can join the waiting list by emailing Corinne Knudtzon at cknudtzon@ioaging.org or calling (415) 750-4152.
"Personally, my family is looking forward to participating this year as this is a great way for everyone at every age to see the value that IOA brings to the senior community."
Michelle Droz
Partner, Senior Vice President
Woodruff-Sawyer & Co.
Cable Car Caroling 2017 will be honoring Dr. Patrick Arbore, Founder of our Friendship Line and Cable Car Caroling.
Cable Car Caroling
Cable Car Caroling, now a 33-year tradition in San Francisco, is a multicultural event, including Hanukkah songs and Hispanic Christmas carols. This annual fundraising songfest brings holiday cheer to isolated older adults and adults with disabilities at assisted living centers, skilled nursing facilities and individual homes across San Francisco. Last year was a sold out record-breaking success with over 500 carolers on 15 motorized cable cars reaching more than 1,000 seniors and disabled adults.
Raising more than $100,000 in 2016, Cable Car Caroling funds go to support IOA's Friendship Line, the nation's only accredited (American Association of Suicidology) 24-hour toll-free hotline for seniors and adults with disabilities. The Friendship Line is both a crisis intervention hotline and a warm line of non-urgent calls.
We're pretty old and sick here. But you come here and see us as the kind of people who are worthy to be participants in music and singing. Thank you for including us. It means so much. —Older adult at skilled nursing facility.
Business Partnerships
Institute on Aging's annual events, like Cable Car Caroling, offer unique business sponsorship opportunities not only for brand enhancing corporate citizenship, but for employee engagement in activities that are fun and profound at the same time.  Many employees of our business partners also volunteer out of individual commitment to a cause or as part of a Corporate Volunteer Day at IOA. For more information on sponsorship or employee volunteer opportunities, please click below or contact Corinne Knudtzon at 415.750.4152 or by email at cknudtzon@ioaging.org.
Cable Car Caroling Challenge
Record cash donations or pledges on the Cable Car Caroling Challenge form provided and then submit the form with cash and checks when you arrive at the event. Or go to the CCC Eventbrite page, total all of your donations, enter the amount on the Cable Car Caroling Challenge line of the ticket order form and pay with a credit card here. (Any checks payable to Institute on Aging can be delivered the day of the event.)
For every $100 raised you receive a free cable car ticket. Additional benefits include a festive holiday experience for all ages, a delicious holiday dinner with a variety of complimentary wines at no cost to participants, a free raffle ticket for donated prizes, and a fun-filled celebration after all the singing is done.
Spread the word to family, friends, colleagues, and employers that you will be caroling to seniors at nursing homes and assisted living facilities. Explain that Cable Car Caroling raises money for the loneliest and most vulnerable members of our community.
If your employer is matching your individual donation, please contact Corinne Knudtzon at 415.750.4152, or via email at cknudtzon@ioaging.org. Thank you!
Explore More Resources and Articles
Questions?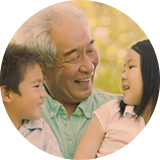 Simply call Institute on Aging Connect at
415.750.4111
or
650.424.1411
. Our dedicated Client Service Specialists are ready to help.