We support individuals who find connecting within the community challenging
Aging in place can be extremely beneficial for your loved one, but can also limit their social opportunities. Institute on Aging's Social Day Program enables isolated aging adults to remain active and engaged within a caring community. Our staff specializes in supporting those with physical and cognitive challenges, while providing their supportive family members with respite opportunities.
Social Day Program provide services including:
Door-to-door transportation to and from our centers
Daily group exercise
Mental and intellectual stimulation
Activities that encourage artistic expression and creativity
Personalized daily care
Homemade meals made with fresh ingredients
Assistance with getting to the bathroom, walking, and meals
We arrange transportation from our client's home to our location at the Irene Swindells Center in San Francisco. We provide a hot healthy lunch, assistance with the activities of daily living, and programs specially designed to stimulate and enhance vitality. Participants enjoy healthy, nourishing meals with exemplary service that help fulfill their nutritional needs. We train our staff to provide assistance with a focus on preserving our clients' dignity. We can provide help for every level of need, including incontinence, mobility, and eating.
Open Monday through Friday: Participants come to and from the center on ADA-compliant, wheelchair accessible vans manned by drivers trained to assist disabled clients.
From 9 a.m. to 3 p.m.: attendees spend the day involved in a variety of stimulating recreational activities in a friendly, safe environment.
Seniors may attend from two to five days per week: Whether a family caregiver has a recurring schedule conflict, or their aging loved one just prefers frequent social opportunities, members can attend 2-5 days per week.
We offer a venue to not only connect with others but with their own sense of self.
While living in their own home can be comforting, the attendant isolation, apathy, and depression which may occur can be detrimental to an older adult's well-being. And though a family member is helping out of deep love, caregiving can be incredibly stressful and exhausting. Having loved ones become members of our Social Day Program allows for opportunities of respite for caregivers, so that you may take care of yourself while taking care of your loved one.
Our program provides a safe, compassionate place for aging adults to spend a few days each week outside the home. The program also makes it possible for a family caregiver to continue their daily routine, including maintaining a career and balancing care with personal time. Institute on Aging's Social Day Program is there to help both senior and caregiver, and bring greater opportunities for socializing and happiness while aging in place.
Referrals
Phone: 415.750.4111
To make a referral right now, please fill out the Social Day Program Intake Form.
Explore Articles on Social Day Program
Questions?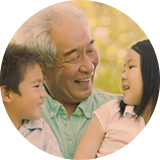 Simply call Institute on Aging Connect at
415.750.4111
or
650.424.1411
. Our dedicated Client Service Specialists are ready to help.