For many years, older adults and younger adults with disabilities have found it difficult, if not impossible, to access the services necessary to allow them to continue living independently in their homes, or to return to community living from institutional placement.
The Inland Empire Community Living Solutions (IECLS) connects clients with home and community-based services, or a combination of goods and services, that help individuals who are currently or at risk of being institutionalized.
Three-Pronged Program Approach:
Coordinated Case Management – IECLS connects clients to community services such as transportation, meals, personal care, housing assistance, etc.
Purchase of Services – IECLS provides the needed resources and services, not available through any other mechanism, to Inland Empire Health Plan members.
Housing Retention and Placement – IECLS identifies, secures, and maintains appropriate community based housing.
Groups Served:
Individuals living in long term care facilities who are willing and able to return to living in the community with additional supports and services
Individuals in acute care hospitals or short term rehab settings being recommended for long term placement, but are willing and able to live in the community
Individuals in the community determined to be at imminent risk of institutionalization, who are willing and able to remain living in the community
Eligibility Criteria:
Be 18 years and older
Must be an Inland Empire Health Plan Member
Be willing and able to live in the community with appropriate supports
Have demonstrated a need for a service and/or resource that will serve to prevent institutionalization or enable community living
Assistance needed with at least 2 activities of daily living (ADLs) or 3 instrumental activities of daily living (IADLs)
Medical conditions must be able to be managed in the community
Referrals
Phone: 909.599.2323
To make a referral right now, please fill out the Inland Empire Community Living Services Intake Form.
Explore More Resources and Articles
Questions?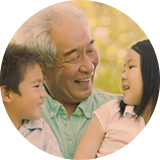 Simply call Institute on Aging Connect at
415.750.4111
or
650.424.1411
. Our dedicated Client Service Specialists are ready to help.