Care managers at Institute on Aging develop and coordinate personalized care plans for each aging adult with which they work. Serving as advocates for health and independence, our care managers act as intermediaries between clients and their carefully matched care specialists, who have a bias toward preserving independence as long as possible. The plans developed by IOA's skilled care managers target concerns including self-neglect, isolation, depression, injuries, medication, substance abuse, and home maintenance.
IOA's Care Managers Can Help With:
Comprehensive assessments
Communication with family, friends, and support
Coordination of health care and community services
Home safety evaluations
Medical care coordination and accompaniment to medical appointments
Medication management
Assistance with long-term care planning
I'm overwhelmed; how can I make sure all of my parents' care needs are met?
IOA's care managers hold professional specialties in gerontology, social work, or nursing, and are adept at planning for the best possible quality of life. They specialize in conducting assessments through personal interviews with clients and their family, friends, neighbors, and doctors. We collect information about each client's specific needs, develop solutions, and implement an action-oriented individualized care plan. Once this care plan is in action, our care managers regularly meet with clients and their support systems to ensure that each client receives the care needed to maintain safe, healthy, and independent living.
Institute on Aging's Care Management Services are affiliated with the National Association of Geriatric Care Managers and the National Association of Social Workers.
Explore Articles on Home Care
Questions?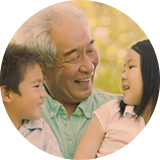 Simply call Institute on Aging Connect at
415.750.4111
or
650.424.1411
. Our dedicated Client Service Specialists are ready to help.