This devastating form of elder financial abuse, targets veterans with the sale of unsuitable deferred annuities and irrevocable, asset-paralyzing living trusts by making them believe it will qualify them for government benefits. Despite recent legislation in California and other states aimed to rein in the worst practices, pension poaching continues to threaten the financial health of thousands of elder veterans. Because most elder veterans are unaware of how to avoid pension poaching scams, and where to turn for help, the Institute on Aging's Elder Abuse Prevention Program partnered with key stakeholders to launch the ground-breaking San Francisco Veterans Benefits Protection Project.
We are at a critical juncture when these preventive efforts can streamline coordination between city and state departments to more effectively respond to pension poaching scams, and stop further damage to veterans' finances. In the near future, the VA plans to change the rules for qualifying for the VA Aid and Attendance benefit.
More information about the Veterans Aid and Attendance Benefit and Scam:
For further information about veteran benefits and services, contact your local County Veterans Service Office (CVSO):
Fact sheets
To file a complaint about the scam or scammers:
Resources:
Explore More Resources and Articles
Questions?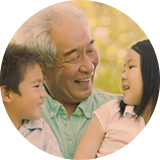 Simply call Institute on Aging Connect at
415.750.4111
or
650.424.1411
. Our dedicated Client Service Specialists are ready to help.