The 34th Annual Cable Car Caroling From Generation to Generation
"Personally, my family is looking forward to participating this year as this is a great way for everyone at every age to see the value that IOA brings to the senior community."
Michelle Droz
Partner, Senior Vice President
Woodruff-Sawyer & Co.
Cable Car Caroling
Cable Car Caroling, now a 34-year tradition in San Francisco, is a multicultural event, including Hanukkah songs and Hispanic Christmas carols. This annual fundraising songfest brings holiday cheer to isolated older adults and adults living with disabilities at assisted living centers, skilled nursing facilities and individual homes across San Francisco. Last year was a sold out record-breaking success with over 550 carolers on 15 motorized cable cars reaching more than 1,000 seniors and adults living with disabilities.
Raising more than $100,000 in 2017, Cable Car Caroling funds go to support IOA's Friendship Line, the nation's only accredited (American Association of Suicidology) 24-hour toll-free hotline for seniors and adults living with disabilities. The Friendship Line is both a crisis intervention hotline and a warm line of non-urgent calls.
We're pretty old and sick here. But you come here and see us as the kind of people who are worthy to be participants in music and singing. Thank you for including us. It means so much. —Older adult at skilled nursing facility.
Business Partnerships
Institute on Aging's annual events, like Cable Car Caroling, offer unique business sponsorship opportunities not only for brand enhancing corporate citizenship, but for employee engagement in activities that are fun and profound at the same time. Many employees of our business partners also volunteer out of individual commitment to a cause or as part of a Corporate Volunteer Day at IOA. For more information on sponsorship or employee volunteer opportunities, please click below or contact Corinne Knudtzon at 415.750.4152 or by email at cknudtzon@ioaging.org.
Education & Training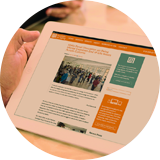 Clinical TrainingElder Abuse Prevention ProgramThe Friendship LineIOA Events
Explore More Resources and Articles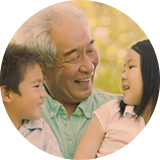 Questions?
Simply call Institute on Aging Connect at 415.750.4111 or 650.424.1411. Our dedicated Client Service Specialists are ready to help.